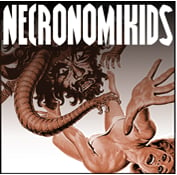 $

6.00
2009 CD is currently out of stock, we hope to re-up in early August 2014. New album out @ end of 2014.
Our 2009 s/t CD! Featuring the hits:
Bete Noire
Apsunami
Rocket Man
Blood of Kingu
Surf Thrash Assassin
Mazeppa
Anadolu Oyun Havasi
The Peeling
Wendigo Girls
Popcorn
Flesh Pirates
Price includes shipping to the U.S.